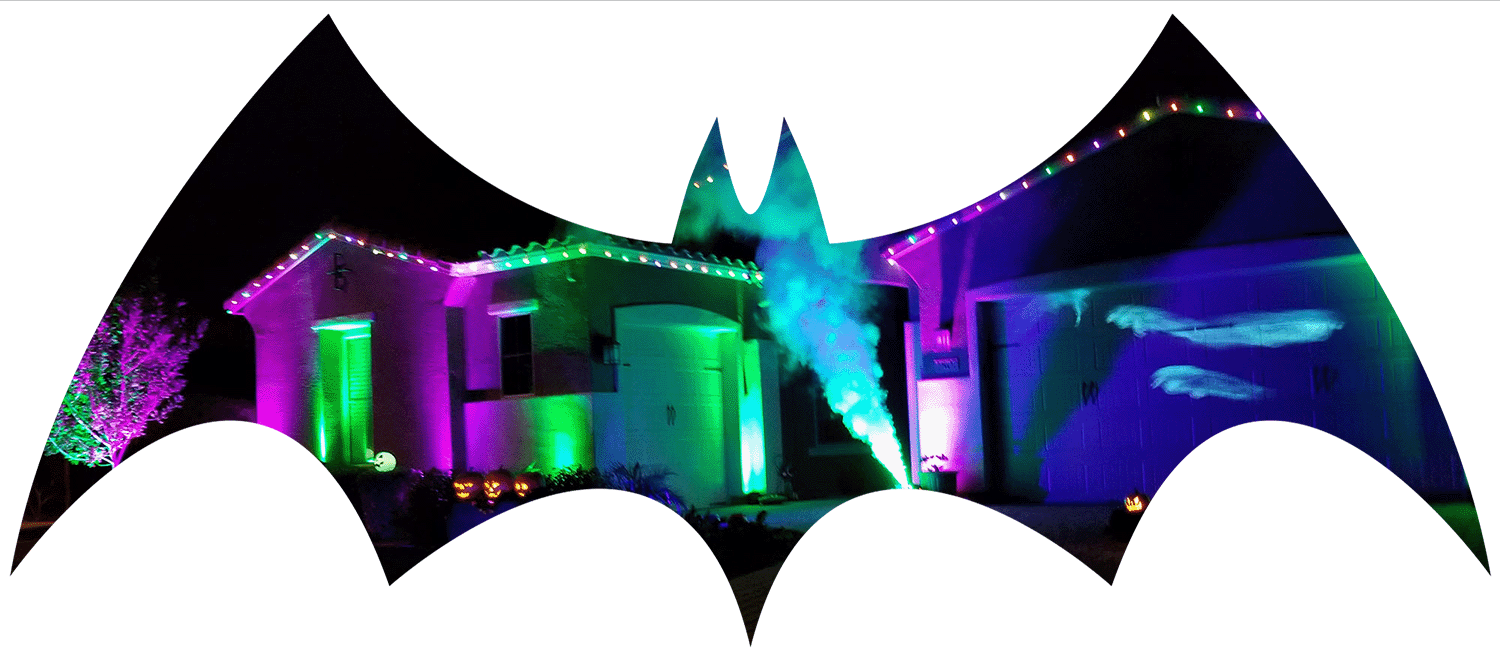 Illuminating the Night: Creating a Spooky Atmosphere with Halloween Event Lighting
Halloween is the most wonderful time of the year… at least that is what my husband says. He loves decorating for Halloween, and rightfully so! There are so many cool things you can do with simple lighting, especially at your home. We'll talk about Halloween lighting for corporate events and ballroom-type locations as well, but I'll start with home decorating.
We love creating experiences at somebody's home. Halloween lets us show a home owner their home in a whole different light… pun intended! Halloween lighting can be super-simple or as over-the-top as you want. Here there are no rules, just the one goal of encouraging people to have fun. Whether it's community kids trick-or-treating, parents watching their kids have fun, or a friendly neighborhood competition, fun is always the objective.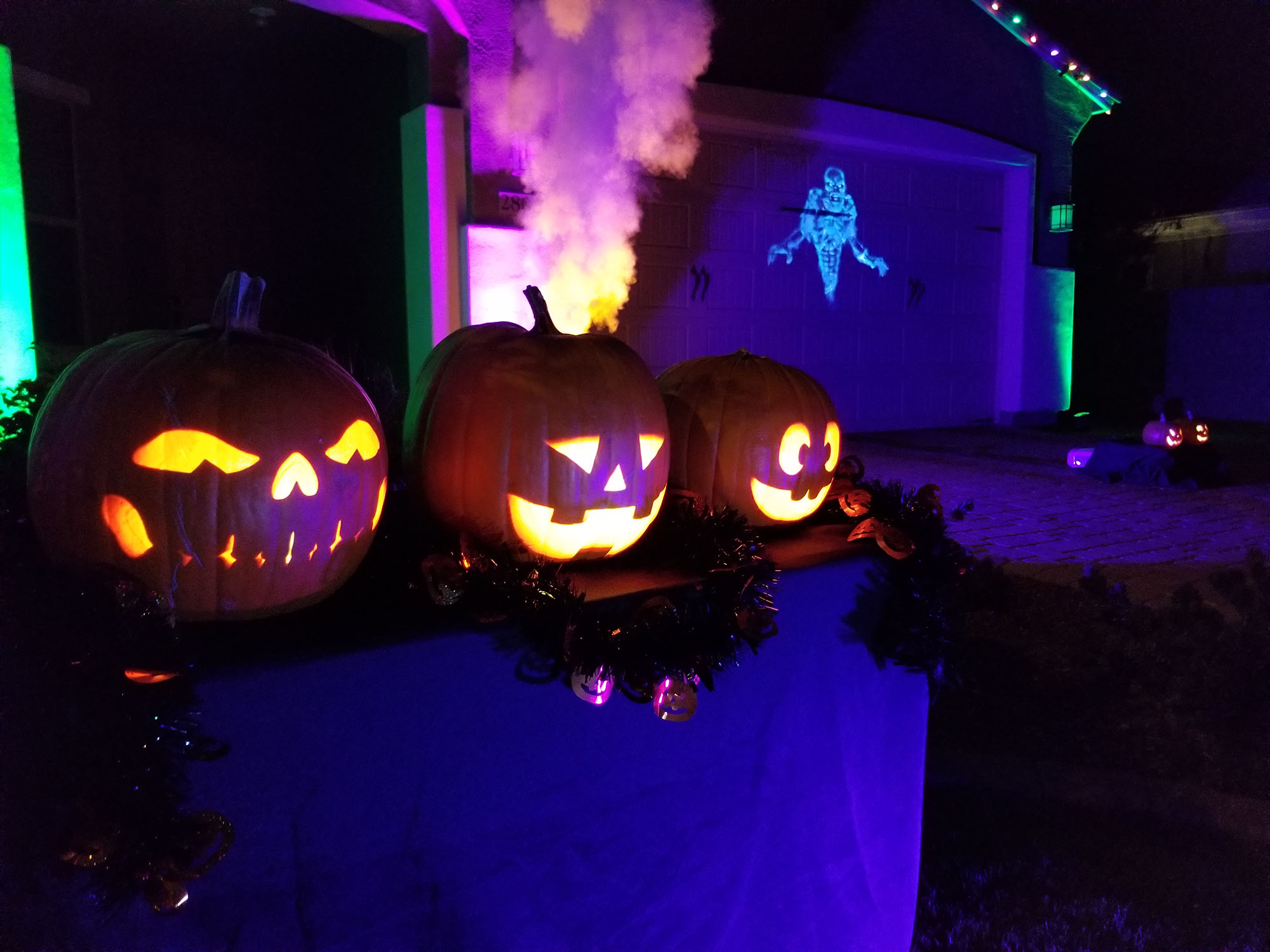 Casting Spells with Light
The best Halloween lighting for a residence starts with uplighting. Uplighting is always the base of a great lighting plan, and Halloween is no different! From here we add in unexpected elements such as awesome fog geysers, animated projections for the garage door that greet trick or treaters, and even pumpkins with faces projected on them.
There are so many different effects we can do for a home owner; it's really what they like and what they want to do for the neighborhood that can dictate what we do for them. The sky is the limit! A lighting plan for Halloween doesn't have to blow the roof off the budget so this means that there are a ton of affordable and exciting options.
Here are some more hauntingly illuminated ideas!
Petrifying Projected Shadows: Set up a projector to cast eerie shadows on walls or windows. Create custom Halloween-themed animations or use ready-made projections of ghosts, witches, or crawling spiders. This simple yet effective technique adds a ghostly presence to your party.
Mysterious Black Lights: Incorporate black lights strategically to reveal hidden surprises. Fluorescent paints, glowing decorations, and white clothing will come alive under the UV glow. Create a dedicated blacklight room or use them in specific areas to add an element of mystery and surprise.
Spooky Strobe Lighting: Add a thrilling and dynamic effect with strobe lights. Place them in the dance area or create a haunted dance floor where guests can unleash their best monster moves. Combine strobe lights with fog machines for an even more dramatic experience.
Eerie Outdoor Illumination: Extend the Halloween atmosphere to your outdoor space. Use spotlights to cast ominous shadows on trees or walls. Hang lanterns or string lights in trees, bushes, or along the pathway to guide your guests through a hauntingly lit garden.
With these Halloween lighting ideas, your house party will become the ultimate haunt for a night of spooktacular festivities. From creepy candlelight and ghostly lanterns to projected shadows and black lights, let your creativity shine through. Transform your home into a haunted haven that will leave your guests with unforgettable memories of a truly chilling Halloween experience.