Event Production for Daytime and Night Time Events
Whether you're hosting an outdoor gala, concert, corporate event, festival in the park, or wedding at your house Latest Craze Productions has you covered!
Light Up The Night!
Outdoor events are highly favored in Arizona, whether they take place in a backyard, out in the desert, or on a resort lawn. The allure of hosting a beautiful event under the stars is irresistible, but ensuring the safety and comfort of all guests is equally important. Lighting plays a crucial role in achieving this balance, serving both functional and decorative purposes. While you might initially think there's nothing to illuminate outside, the truth is quite the opposite! We employ various lighting techniques, such as bistro lighting, area washes, and pinspots, strategically placed to illuminate pathways, bars, dining areas, food stations, and more. But functional lighting doesn't mean we resort to using unsightly flood lights. On the contrary, we have a selection of special lights that cast a soft, warm glow or add an elegant texture to the ground or tables, enhancing the overall ambiance of your event.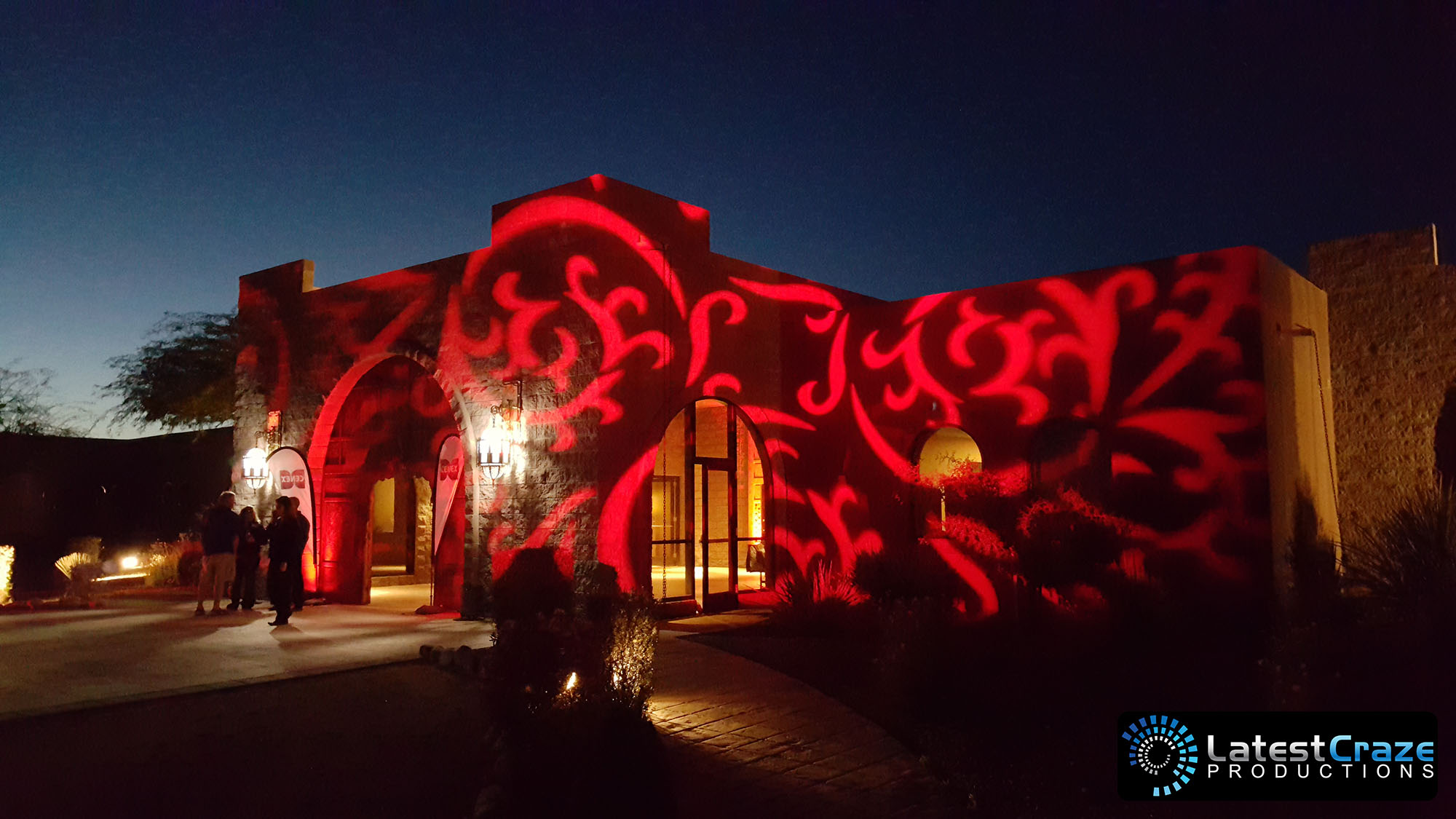 Outdoor Event Lighting Options
Bistro /  String / Market Lighting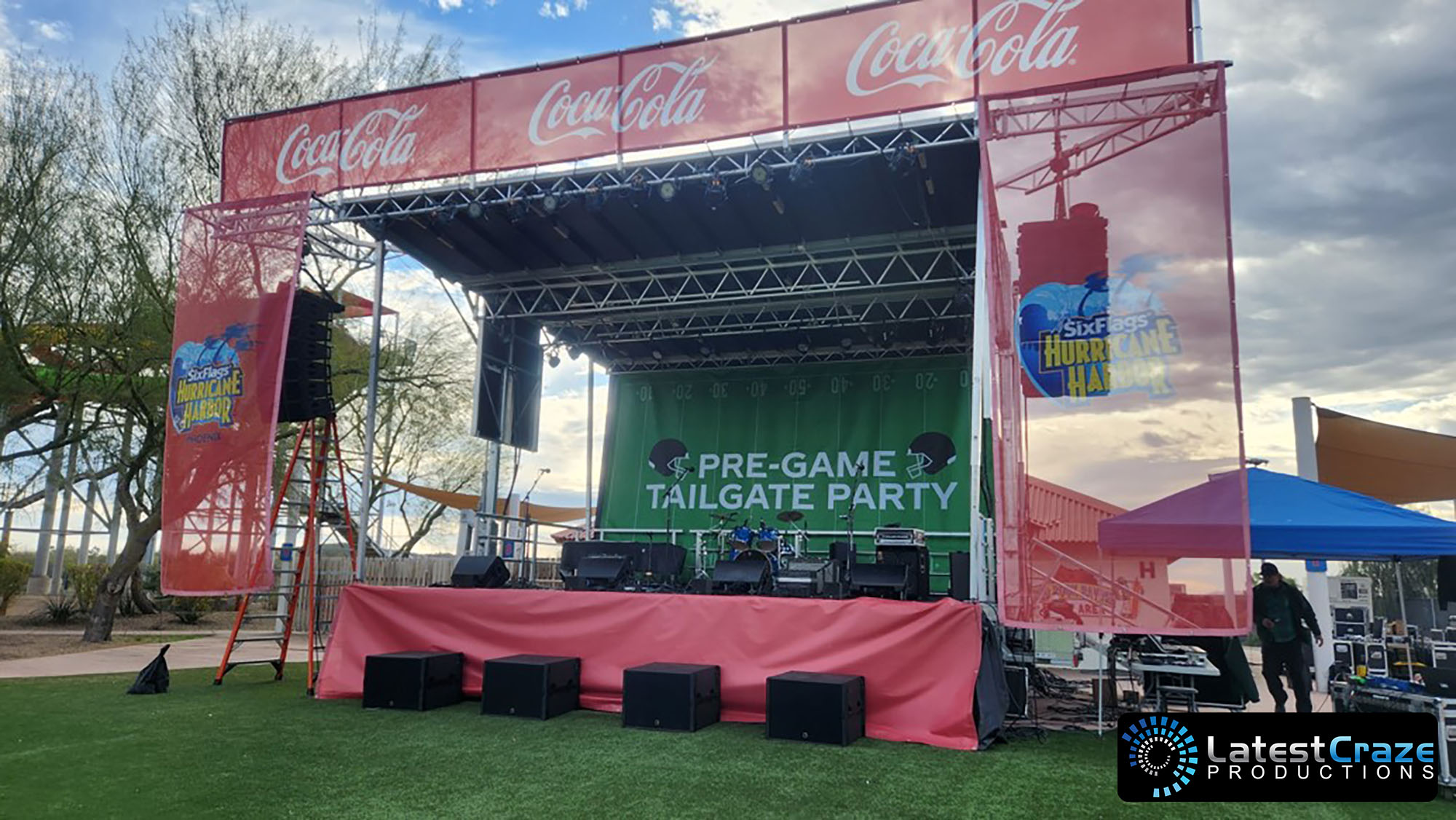 Daytime Outdoor Events
Unlike nighttime events, where lighting takes center stage, daytime events can pose just as many challenges and opportunities. We must strategically design and position screens and LED walls to combat glare and ensure optimal visibility for attendees. To overcome the brightness of the sun and the elements in nature like dust and rain, we use outdoor IP rated high-brightness LED video walls, ensuring the visuals remain vibrant and clear.
Audio becomes even more critical during daytime events, as there is no natural darkness to enhance perception. To create an immersive auditory experience, Latest Craze utilizes high-quality sound systems, directional speakers, and proper acoustic arrangements to overcome ambient noise.
Outdoor Power Solutions
Power is always a concern with outdoor events.  Most residential backyards don't have enough power to accommodate the DJ, band, caterers, bartenders as well as the lighting.  A lot of events happen out in the desert where there is absolutely no power at all.  That's why we use battery LED fixtures for most of our outdoor lighting.  And don't worry, these rechargeable lights will out last your event.  We can also bring in whisper quiet generators to supply power to your entire party and coordinate power needs with all of the other vendors .  So you don't have worry about tripping breakers anymore, we have you covered!