Captivate and Elevate Your Fundraising Gala with our Exceptional Audio-Visual and Decor Lighting Services!
Are you planning a spectacular fundraising gala that aims to leave a lasting impact on your guests? Look no further! Our company specializes in providing top-notch audio-visual and decor lighting services specifically tailored for fundraising galas. With our expertise, we guarantee to captivate and elevate your event, creating an unforgettable experience for all attendees.
From the initial planning stages to the execution on the day of the event, our dedicated team will be there to support you every step of the way. We understand the intricacies of fundraising galas and the importance of flawless execution. Our technicians will handle the setup, operation, and teardown of all audio-visual and lighting equipment, allowing you to focus on your guests and fundraising goals.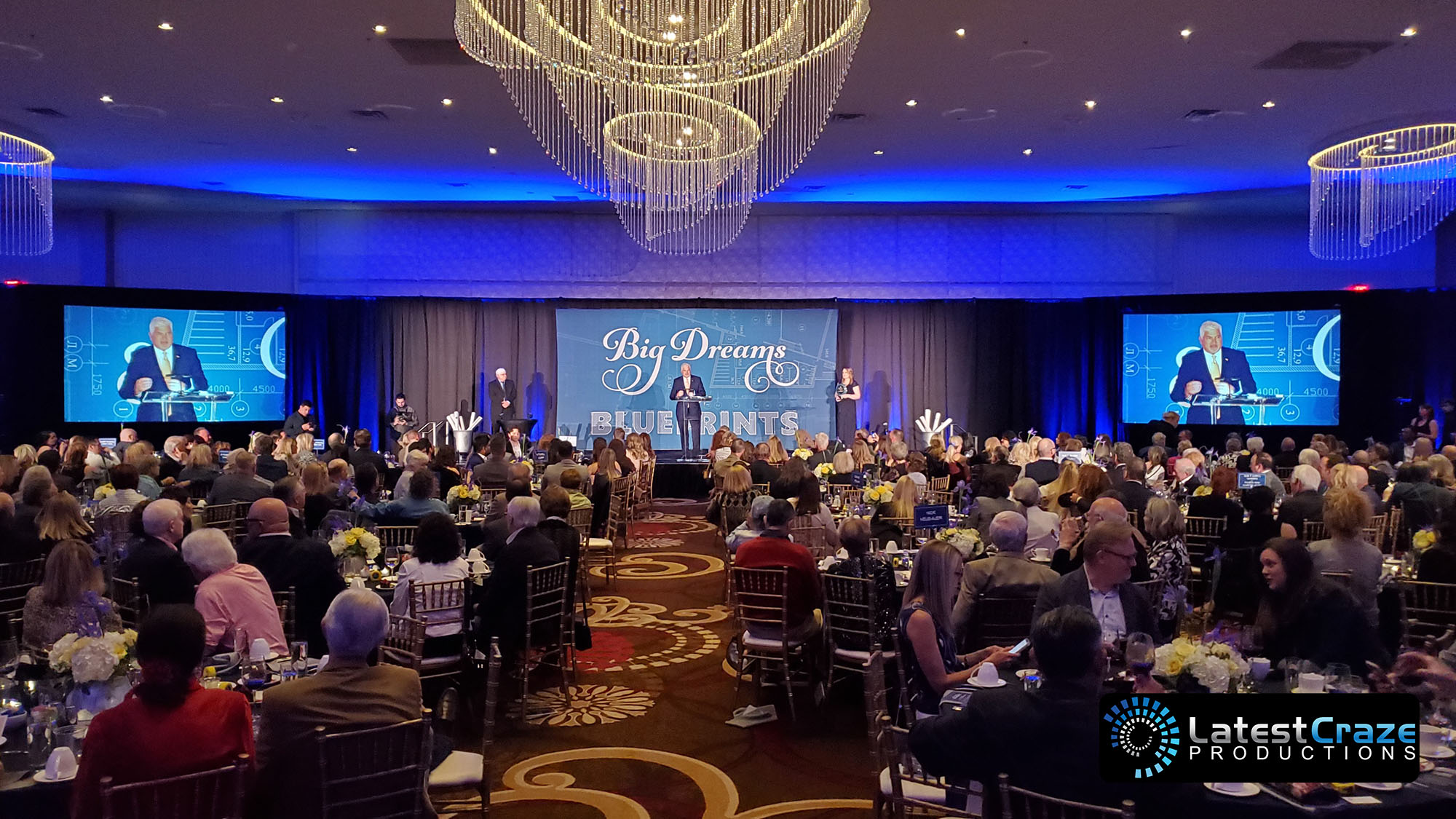 Immersive Audio-Visual Experience
At our company, we understand the importance of delivering a seamless and immersive audio-visual experience. Our team of professionals is equipped with the latest cutting-edge technology, ensuring crystal-clear sound and stunning visuals throughout your gala. From dynamic stage lighting to high-quality sound systems, we have the tools and expertise to transform your venue into a captivating atmosphere that reflects the spirit of your cause.
Strategic Lighting & Decor Design
Lighting is the key to creating an ambiance that resonates with your guests and enhances the overall atmosphere of your fundraising gala. Our skilled lighting designers will work closely with you to understand your vision and objectives, crafting a lighting design that perfectly aligns with your theme. From subtle and elegant lighting for intimate moments to vibrant and energetic lighting for lively entertainment, we have the versatility to adapt to your needs.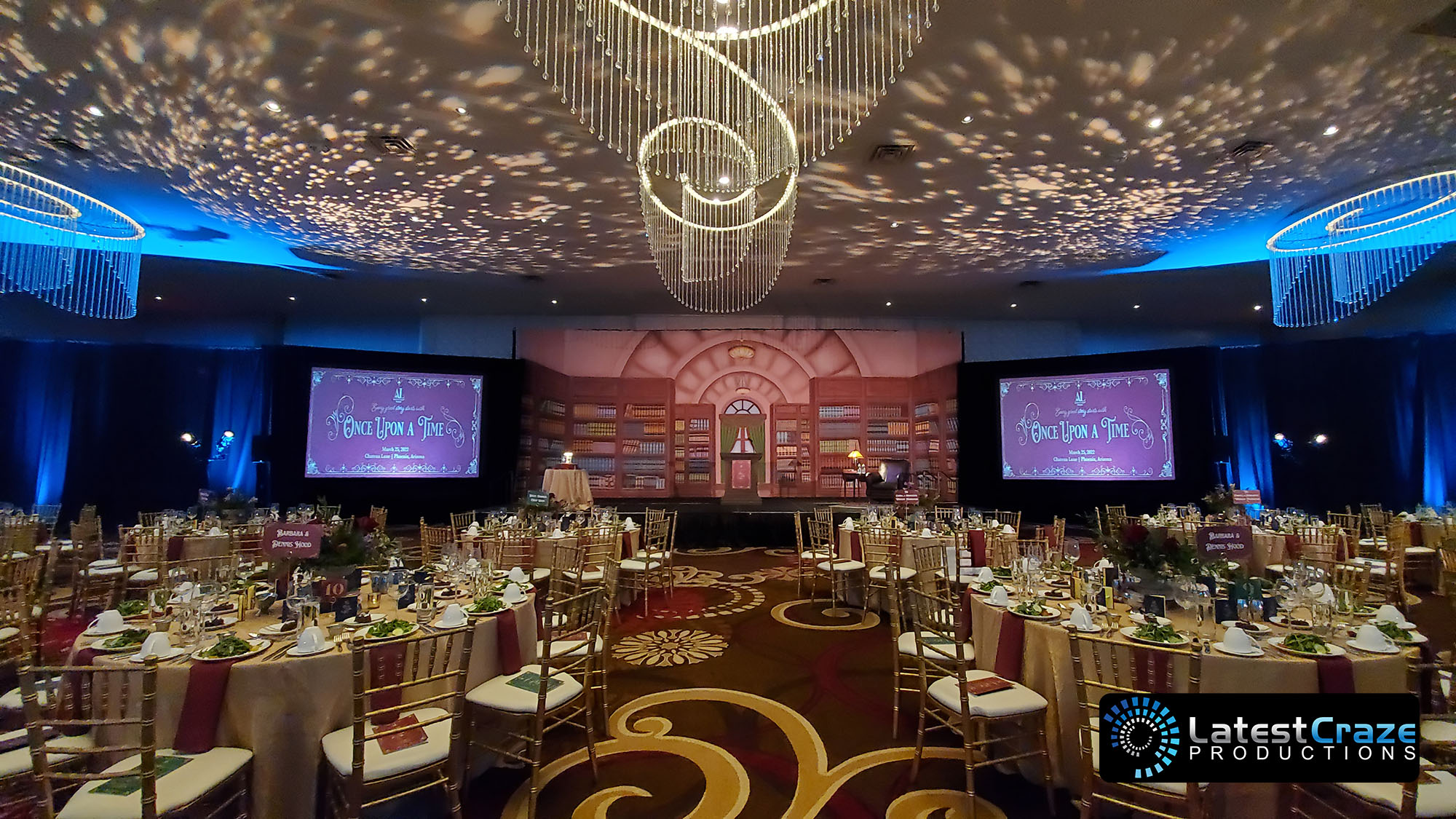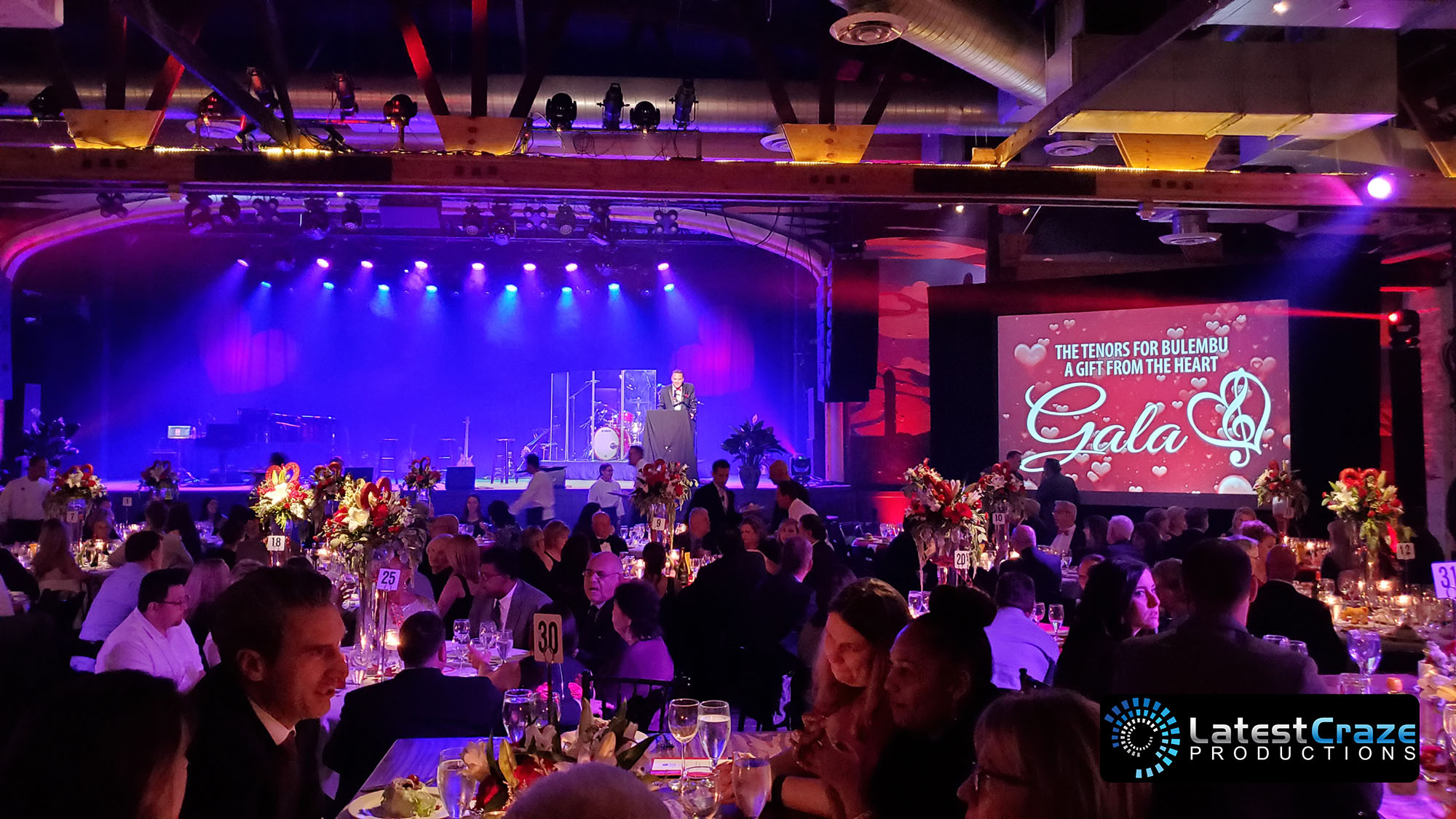 Make Your Fundraising Gala Unforgettable
With our exceptional audio-visual and decor lighting services, your fundraising gala will transcend the ordinary and become a truly unforgettable experience. Contact us today to discuss your vision, and let our team of experts turn it into a reality. Together, we can create an event that not only raises funds but also leaves a lasting impact on your guests, inspiring them to support your cause for years to come.